Managing Stress:
By: Diane Lang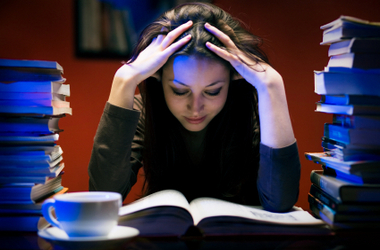 Stress is contagious and can be the reason behind any health issues we have or any flare ups. According to Harvard Research, 90% of doctor visits are due to stress. That's a huge number and a great reason to learn ways to manage our stress more effectively.
Chronic stress can lead to physical issues such as headaches, muscle tension, stomach problems and lowering your immune system.  It can lead to changes in both your eating and sleeping habits. Stress can make us feel fatigued, "blah" and unhappy.
There are things we can do to manage our stress more effectively and feel healthier and happy. Below are six ways to manage your stress and be in the moment.
1. Be still: This can be done anywhere but in nature it adds a feeling of peace. When we spend time in nature, stillness comes without trying.  It's currently Fall in the NYC tri-state area and sitting in nature brings awe and wonderment with the colors of fall and all its beauty.  When we are in nature, we notice all the beauty that surrounds us, try to spend a few minutes each day in nature just breathing.
2. One of the best ways to be mindful is taking a walk. You don't have to run or speed walk, just a nice walk creates mindfulness where we get to recharge and clear our clutter from the never ending noise in our heads.
3. Enjoying a moment in your day: What are some of the daily things you do that would bring you happiness if you spent time being in that moment? Is it your morning coffee? A talk with a good friend? Reading a good book? Whatever it is for you make sure you do it while being in the moment. Don't multi-task just do the one thing you love slowly and enjoy it.
4. Gratitude: Spend a few minutes each day to either say or write out your gratitude checks. Ask yourself "What are 1-2 things I am truly grateful for?" As you are writing or saying your gratitude, spend a few minutes to savor those moments of gratitude.
Once a week share your gratitude by giving "Thanks" to someone in your life.  Gratitude is contagious – let's spread the love!
5. Slow down and stop the multi- tasking when possible. When we are multi-tasking, we are stressed because we are feeling overwhelmed and rushed. We also know that we are not giving each activity a 100% and we worry that we aren't doing our best. Stop the madness by slowing down give one activity 100% and watch your stress melt away. We can't always avoid multi-tasking, but we don't need to live our whole days like this either.
6. Be an active and empathetic listener: When we are truly listening to a conversation, we all benefit. The person we are talking with feels heard and us as the listener are truly in the moment. This helps prevent arguments and misunderstandings.
When we listen with empathy, we show the other person we care and that we are trying to understand their emotions. We can't always know what others have been through because we may have never been through their situation but we can all understand the emotions behind their situation. We can all understand what it feels like to be hurt, angry, sad, happy, etc.