Dealing With Tough Times:
By: Diane Lang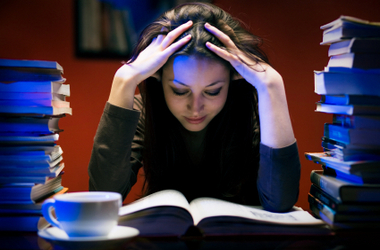 "Times are tough!", that's what we hear from everyone. Unemployment is high, prices are high, the presidential campaign , natural disasters are all around us. These are just a few of the stories we see on a daily basis on our TV, on the homepage of our computers, in newspapers and on the radio. How are we to escape all this negativity so we can move forward in our day to day lives?  When things are bad in the world, we still need to have some normalcy. That way, we can sleep at night and keep our kids happy and healthy. I wish I could get rid of all the stress and negativity in the world but I can't. However, here are some tips to help you get through your day on a positive note.
1. Stay away from the negative – there is no reason why you have to watch the negativity on the TV, read it in your newspapers, hear it on the radio, etc. Make a conscious choice to limit your negative time. I have learned that it is better to watch the cartoons and kids shows on Disney with my daughter then all the morning programs. Why? Because the morning shows have one positive story to ten negative ones. I can't compete with the negative. I'm not saying to ignore the world events, but limiting the amount of negativity you get in one day is definitely a healthier choice.
2. Negativity is not just found on your local news programs. Watch the "Toxic" people in your life. Moods/emotions are contagious. If you surround yourself with negative people, it will rub off on you. It only takes about 10 minutes for a mood to be passed onto others.
3. Watch the negative self-talk. Try this experiment for a day: (Snap to awareness exercise): Wear a rubber band around your wrist and every time you have a negative thought, action or say something negative to others, snap the rubber band. You might be surprised how red your wrist is by the end of the day. When we are feeling negative, we tend to over generalize what is going on and one small issue turns into a big issue. We domino affect one problem into many others.
Example: Driving to work on the highway and all of a sudden you hit traffic and you're stuck. You get upset but instead of just focusing on the traffic, it turns into a negative party. You start insulting the traffic, the car you drive, the other drivers, the weather, the place you were going to, etc.
When you do the "Snap to awareness" exercise with the rubber band, you find out how negative you are. This self-awareness can allow you to slow down the negativity.
Watch the negative words like: Maybe, should, could or would. Replace them with power words like: Choose, Choice, I will, etc.
4. Work on what you can control in your life not what you can't. Just a quick reminder – we can only change ourselves, we can never control others. If we try to change others, we are setting ourselves up for failure because it's unrealistic. Make a list of everything in your life you can control then ask yourself- what can I do about it now? Set up goals and action plans. Make sure all goals are realistic and achievable. Take baby steps when making changes.
5. Tough times are real but they are only temporary. Remember that when things are bad. Instead of saying things like: This will never change, this problem seems impossible, etc. Start saying: This issue/situation is only temporary. You're not a victim. Go back to #4 and work on what you can control. This brings back the power.
6. Tough times are teachable moments. I always tell clients, don't live in the past, learn from your past. The tough situation your in now will be temporary and then one day will be a teachable moment. Think to yourself what can I learn from this issue? What can I do to not be a victim? I have adult college students tell me I lost my job BUT I'm using this time to further my education or learn a new skill. There is always a positive side to every negative story. Look for the positive.
7. Consequences – think of the consequences if you remain negative, stressed out and unbalanced. You will feel the affects emotionally, mentally and physically. Here are some the signs to look for:
Change in eating/sleeping habits
Low energy/fatigue
poor concentration, focus and attention
irritable/mood swings
low immune system
muscle aches and pains
migraines, jaw pain
stomach problems
isolation, depression
Burnout – mental, physical and emotional exhaustion
8. If you feel completely overwhelmed, seek professional help. Remember, you're not alone; APA reported that 80% of Americans feel stressed out due to the economy. Harvard research says 90% of doctors visits are stress related.
November 2016
Wednesday, November 8, 630pm – Letting Go of Anger
Hofstra University, NY
Phone: 516-463-7200
Monday, November 14, 7pm – Retrain Your Brain for Success
Morris Hills Adult School, NJ
Phone: 973-664-2295
Tuesday, November 15, 7pm – Dealing with Negative People
Ramsey Adult School, NJ
Phone: 201-327-2025
Wednesday, November 16, 1pm – Happiness
Montville Pueblos Library, NJ
Phone: 973-402-0900 ext 222
Thursday, November 17, 7pm – Dealing with Negative People
Princeton Adult School, NJ
Phone: 609-683-1101
Monday, November 21, 7pm – Living a Mindful Life
Westfield Adult School, NJ
Phone:973–443-9222
Tuesday, November 29, 7pm – Dealing with Negative People
Montclair Adult School, NJ
Phone: 973-744-0500 ext 2224
Wednesday, November 30, 7pm – Stress Less, Savor More
Emerson Community School, NJ
Phone: 201-262-5502